THE SKY'S THE LIMIT FOR CORE AND LIVE 5.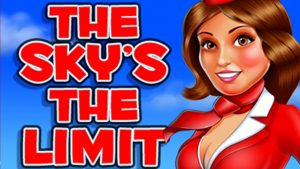 The Sky`s The Limit the first mobile game from Wolverhampton based Live 5 has received a
inging endorsement from leading gaming site SKY VEGAS.
Julian Beck Casino & Games Product Manager said; "Sky`s The Limit has been a great performer
for us especially on mobile where we have been delighted with how our players have reacted to this
new and innovative game resulting with it recently being launched in HTML5 on desktop".